This post was originally published on this site
LOUISVILLE, Ky. (WDRB) — A local nonprofit is encouraging Louisville restaurant customers to share a meal.
Feed Louisville is hosting a fundraiser in celebration of its third birthday.
The nonprofit is asking for a donation of $3.25 so it can cook and deliver hot meals for the homeless.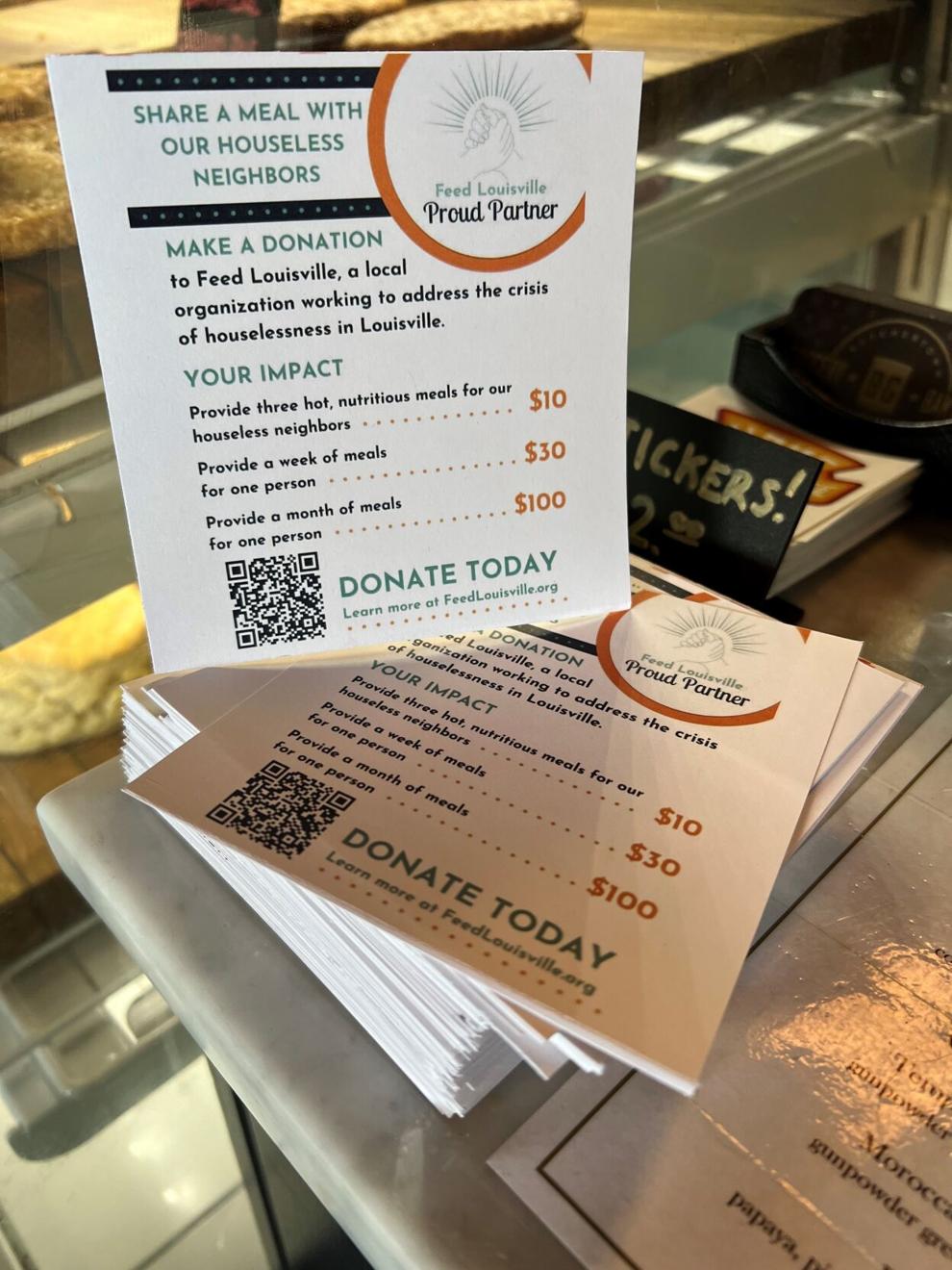 While all donations are accepted, Feed Louisville is encouraging people to give more where they can. A $10 donation will provide three hot meals, a $30 donation will feed a houseless person for a week, and $100 will provide a month's worth of food for one person, the organization said.
More than a dozen restaurants are coming together to support the mission by accepting donations. Below is a full list of participating restaurants, provided by Feed Louisville:
Bandido's – University of Louisville: 423 University Boulevard
Bandido's – Westport: 2901 Goose Creek Road
Blue Dog Bakery: 2868 Frankfort Avenue
Butchertown Grocery Bakery: 743 East Main Street
Ford Employee Café: 11200 Westport Road
Georgia's Sweet Potato Pie Company: 1559 Bardstown Road
Hammerheads: 921 Swan Street
Logan Street Market: 1001 Logan Street
Mayan Café: 813 East Market Street
Ramsi's Café on the World: 1293 Bardstown Road
West Sixth Brewery: 817 East Market Street
Wiltshire Pantry Bakery & Café: 901 Barret Avenue
Wiltshire Pantry Bakery & Café: 605 West Main Street
Feed Louisville was founded by local Chef Rhona Kamar and outreach worker Donny Greene at the start of the COVID-19 pandemic three years ago with the goal of "meeting the daily basic human needs of Louisville's houseless community while working to remove the barriers to permanent housing." 
The nonprofit has a "street outreach team" that takes hot food, water and supplies directly to those living in encampments and on the streets.
Since its inception, Feed Louisville has prepared more than 300,000 meals for those in need. Right now, its team of chefs make and distribute up to 800 meals daily. In the last three years it has also helped more than 60 people move into more permanent housing.
For more information about the nonprofit, volunteering or donating, click here.
Copyright 2023 WDRB Media. All Rights Reserved.